About Scharlemann Klapste, M.A., L.M.F.T.
Scharlemann is an experienced marriage and family therapist trained to work with individuals, couples and families. She is a caring, intuitive, systems oriented therapist. Her treatment approach is reflective, straightforward and supportive. She is able to help clients deal with current problems or old patterns which keep them from achieving personal happiness and success. She integrates a variety of learned skills and tools, drawing upon different techniques to ensure flexibility in helping each client achieve their therapeutic goals. With compassion and understanding, Scharlemann works with individuals, couples or families to help build on personal strengths and attain the growth they are committed to accomplishing in therapy.
COUNSELING SERVICES:
About Scharlemann Klapste, M.A., M.H., Spiritual Practitioner
I have a Masters in Psychotherapy – Marriage and Family therapy and I am a certified Akashic Records Consultant, Master Healer, and Psycho-spiritual Counselor. I'm also an ordained Interfaith Minister. For the last 15 years, I have been working as a Licensed Marriage and Family Therapist, deeply committed and engaged in helping people become the best versions of themselves. I've always noticed a deep need for people to feel secure in their lovability and safety in the craziness and uncertainty of the world. I have always felt very connected to my intuition and a very deep knowing that there is more to life than what the human eye can see. I have also been moved and motivated to bridge the gap between mental and spiritual (not religious) health.
I want more for my clients! I want to provide for each individual the opportunity to feel truly connected to their core humanness, using their ability to access and feel their own love and self-worth. This consecutiveness allows for highly intuitively, energetic, spiritual and practical knowledge and provides a fully rounded experience. With my help, the impact on yourself and others will be tremendous.
AKASHIC CONSULTATION SERVICES:
Scharlemann has been fascinated by the different areas of love that exists in our world and how fear erodes away love. She is working on a book addressing how Simple love really is but how complex and difficult we make it.
For more information, follow her Blog posts, Twitter, Instagram, and Facebook.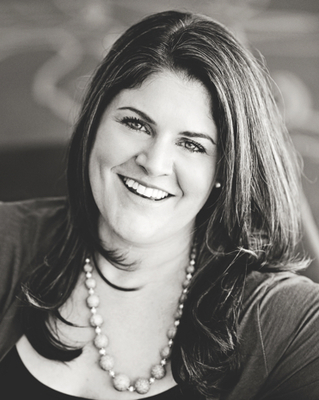 EDUCATION
M.A., Marriage and Family Therapy, St. Mary's University – Minneapolis, MN
B.A., Art History & Studio Art, St. Olaf College – Northfield, MN
M.H., Master Healer in Advanced Certification in Akashic Healing  –  The Center for Akashic Healing, Torrance, CA 
Ordained Minister Spiritual Practitioner  – Universal Life Church Monastery Storehouse, Seattle, WA 
License, Certifications & Awards
Licensed Marriage and Family Therapist, Minnesota Board of Marriage and Family Therapy #1807
PREPARE/ENRICH certified Premarital Therapist, Life Innovations, INC
Professional Memberships
American Association of Marriage and Family Therapy (AAMFT)
Minnesota Association of Marriage and Family Therapy (MAMFT)